Spiritual Gift Prophet
The Greek word for the Spiritual Gift Prophet is "prophēteia" G4394.
Definition and Purpose of the Prophet Gift
The spiritual gift prophet is the special ability God gives to receive and communicate God's message to the people (both prepared and spontaneous sermons, messages or words). Groups need someone with this gift to give insight, warning, correction, and encouragement by sharing truth.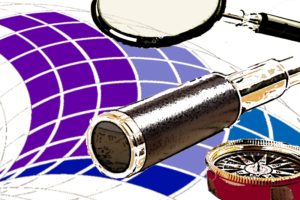 Service ideas: Prayer meeting leader, teaching Scripture, teaching theology, church accountability, sermons, short exhortations, teaching, conflict resolution, homeless ministry, recovery ministry, Pastor support, counselor
Vulnerability of the Spiritual Gift of Prophecy
All the gifts, talents and abilities that we have can be used negatively. When prophecy is used in a selfish, harsh, over-barring, reckless manner or when it is enabling sin or dysfunctional behavior, it would not be Spirit-led or an expression of love.  This gift is best used when coupled with Faith, Evangelist, Encouragement, Interpretation, Tongues and Miracles.
For example, someone with the Prophet gifting could be blessed with a natural ability to refine details, but in turn may unintentionally become critical.
Study more:
Romans 12:6 We have different gifts, according to the grace given to each of us. If your gift is prophesying, then prophesy in accordance with your faith;
1 Corinthians 12:10 to another miraculous powers, to another prophecy, to another distinguishing between spirits, to another speaking in different kinds of tongues, and to still another the interpretation of tongues.
1 Corinthians 12:28 And God has placed in the church first of all apostles, second prophets, third teachers, then miracles, then gifts of healing, of helping, of guidance, and of different kinds of tongues.
1 Corinthians 13:2 If I have the gift of prophecy and can fathom all mysteries and all knowledge, and if I have a faith that can move mountains, but do not have love, I am nothing.
[spacer height="20px"]
Guidance Spiritual Gifts 
Communication Spiritual Gifts
Navigation Spiritual Gifts
Support Spiritual Gifts
Other Spiritual Gifts
Other Helpful Spiritual Gift Informational Links:
[spacer height="20px"]