Spiritual Gift Encourager
The Greek word for the Spiritual Gift Encourager is "parakaleō" G3870.
Definition and Purpose of the Encourager Gift
The spiritual gift of encouragement is the special ability God gives to inspire others to reach their full potential by challenging, comforting and guiding them in such a way that they are motivated to grow.  Groups need someone with this gift to rally the people and promote optimism.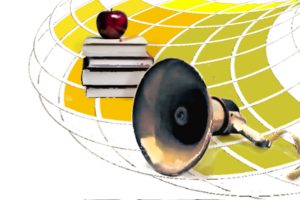 Service ideas:  care-group leader, crisis responder, mentor/discipleship, connect groups, help hotline intervention, greeter, ushers, host for visitors and groups, speaker, advocate for missions, missionary care, marketing, promoter
Vulnerability of the Spiritual Gift Encourager
All the gifts, talents and abilities that we have can be used negatively.  When Encouragement is used in a selfish, harsh, over-barring, reckless manner or when it is enabling sin or dysfunctional behavior, it would not be Spirit-led or an expression of love.  This gift is best used when coupled with Governing, Craftsman, Prophecy, Knowledge, Administration and Discernment
For example, someone with the Encouragement gifting could be blessed with natural enthusiasm, but in some instances, could unintentionally become overbearing.
Study more:
Acts 11:23-24 When he arrived and saw what the grace of God had done, he was glad and encouraged them all to remain true to the Lord with all their hearts. 24 He was a good man, full of the Holy Spirit and faith, and a great number of people were brought to the Lord.
Acts 14:21-22 They preached the gospel in that city and won a large number of disciples. Then they returned to Lystra, Iconium and Antioch, 22 strengthening the disciples and encouraging them to remain true to the faith. "We must go through many hardships to enter the kingdom of God," they said.
Acts 15:32 Judas and Silas, who themselves were prophets, said much to encourage and strengthen the believers.
Romans 12:6-8 We have different gifts, according to the grace given to each of us. If your gift is prophesying, then prophesy in accordance with your faith; 7 if it is serving, then serve; if it is teaching, then teach; 8 if it is to encourage, then give encouragement; if it is giving, then give generously; if it is to lead, do it diligently; if it is to show mercy, do it cheerfully.
1 Thessalonians 5:9-14 For God did not appoint us to suffer wrath but to receive salvation through our Lord Jesus Christ. 10 He died for us so that, whether we are awake or asleep, we may live together with him. 11 Therefore encourage one another and build each other up, just as in fact you are doing.12 Now we ask you, brothers and sisters, to acknowledge those who work hard among you, who care for you in the Lord and who admonish you. 13 Hold them in the highest regard in love because of their work. Live in peace with each other. 14 And we urge you, brothers and sisters, warn those who are idle and disruptive, encourage the disheartened, help the weak, be patient with everyone.
1 Timothy 5:1-2 Do not rebuke an older man harshly, but exhort him as if he were your father. Treat younger men as brothers, 2 older women as mothers, and younger women as sisters, with absolute purity.
Titus 1:9 He must hold firmly to the trustworthy message as it has been taught, so that he can encourage others by sound doctrine and refute those who oppose it.
Hebrews 3:13 But encourage one another daily, as long as it is called "Today," so that none of you may be hardened by sin's deceitfulness.
 Hebrews 10:25 not giving up meeting together, as some are in the habit of doing, but encouraging one another—and all the more as you see the Day approaching.
 Hebrews 13:22 Brothers and sisters, I urge you to bear with my word of exhortation, for in fact I have written to you quite briefly.
[spacer height="20px"]
Guidance Spiritual Gifts 
Communication Spiritual Gifts
Navigation Spiritual Gifts
Support Spiritual Gifts
Other Spiritual Gifts
Other Helpful Spiritual Gift Informational Links:
[spacer height="20px"]