Spiritual Gift Leader | Leadership
The Greek word for the Spiritual Gift Leader is "prothymōs"  G4291.
Definition and Purpose of the Leader | Leadership Gift
The Spiritual Gift of leadership is the special ability God gives certain people to strategize, take responsibility, rule, protect, guard and guide a others to accomplish the goals and task set out before them. Groups need someone with this gift to cast vision, motivate and direct people.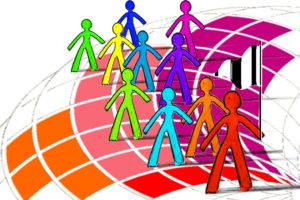 Service ideas: Director and planning committees of ministry projects, special events and/or programs (e.,g. youth group, camps, outreach, children's ministry, women or men ministries, other specialized ministries), leading small groups, mentor/ discipleship, head or teaching pastor, elder, business as missions
Vulnerability of the Spiritual Gift Leader | Leadership
All the gifts, talents and abilities that we have can be used negatively.  When Leadership is used in a selfish, harsh, over-barring, reckless manner or when it is enabling sin or dysfunctional behavior, it would not be Spirit-led or an expression of love.  This gift is best used when coupled with Service, Helps, Giving, Intercession, Mercy and Hospitality.
For example, someone with the Leadership gifting could be blessed with natural productivity, but in turn might unintentionally overlook the feelings of others if they become too task oriented.
Study more:
Romans 12:8 if it is to encourage, then give encouragement; if it is giving, then give generously; if it is to lead, do it diligently; if it is to show mercy, do it cheerfully.
1 Thessalonians 5:12 Now we ask you, brothers and sisters, to acknowledge those who work hard among you, who care for you in the Lord and who admonish you.
1 Timothy 5:17 The elders who direct the affairs of the church well are worthy of double honor, especially those whose work is preaching and teaching.
Titus 1: 5-9 The reason I left you in Crete was that you might put in order what was left unfinished and appoint elders in every town, as I directed you. An elder must be blameless, faithful to his wife, a man whose children believe and are not open to the charge of being wild and disobedient. Since an overseer manages God's household, he must be blameless—not overbearing, not quick-tempered, not given to drunkenness, not violent, not pursuing dishonest gain.  Rather, he must be hospitable, one who loves what is good, who is self-controlled, upright, holy and disciplined. He must hold firmly to the trustworthy message as it has been taught, so that he can encourage others by sound doctrine and refute those who oppose it.
[spacer height="20px"]
Guidance Spiritual Gifts 
Communication Spiritual Gifts
Navigation Spiritual Gifts
Support Spiritual Gifts
Other Spiritual Gifts
Other Helpful Spiritual Gift Informational Links:
[spacer height="20px"]