Spiritual Gift Faith
The Greek word for the Spiritual Gift Faith is "pistis" G4102. 
Definition and Purpose of the Faith Gift
The spiritual gift of faith is the divine enablement to act on God's promises with confidence and unwavering belief in God's ability to fulfill His purposes. Groups need someone with this gift in order to continuously walk in assurance and confidence in God's ability to provide and to answer prayer, especially during trials and struggles.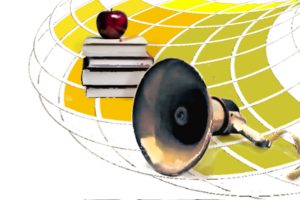 Service ideas: outreach ministries (e.g., community service, hospital visits, Bible distribution, church planter, Special projects, newsletters, blog writer), Prayer ministries (e.g., project provision, corporate prayer meetings, healing ministry), long-range planning/consultant, strategic planning, elder, head or teaching pastor, finance team member, teacher/Bible study leader
Vulnerability of Faith
All the gifts, talents and abilities that we have can be used negatively.  When Faith is used in a selfish, harsh, over-barring, reckless manner or when it is enabling sin or dysfunctional behavior, it would not be Spirit-led or an expression of love.  This gift is best used when coupled with Governing, Craftsman, Prophecy, Knowledge, Administration and Discernment
For example, someone with the Faith gifting could be blessed as a natural visionary, but in turn may unintentionally forget to pay attention to details.
Study more:
Romans 4:18-21 Against all hope, Abraham in hope believed and so became the father of many nations, just as it had been said to him, "So shall your offspring be."[a] 19 Without weakening in his faith, he faced the fact that his body was as good as dead—since he was about a hundred years old—and that Sarah's womb was also dead. 20 Yet he did not waver through unbelief regarding the promise of God, but was strengthened in his faith and gave glory to God, 21 being fully persuaded that God had power to do what he had promised.
Romans 5:1 Therefore, since we have been justified through faith, we[a] have peace with God through our Lord Jesus Christ,
 Romans 12:3 For by the grace given me I say to every one of you: Do not think of yourself more highly than you ought, but rather think of yourself with sober judgment, in accordance with the faith God has distributed to each of you.
 1 Corinthians 12:9 to another faith by the same Spirit, to another gifts of healing by that one Spirit,
 Hebrews 11 Now faith is confidence in what we hope for and assurance about what we do not see.
[spacer height="20px"]
Guidance Spiritual Gifts 
Communication Spiritual Gifts
Navigation Spiritual Gifts
Support Spiritual Gifts
Other Spiritual Gifts
Other Helpful Spiritual Gift Informational Links:
[spacer height="20px"]