Spiritual Gift Pastor | Shepherd
The Greek word for the spiritual gift pastor is "poimēn G4166.
Definition and Purpose of the Pastor | Shepherd Gift
The spiritual gift pastor is the special calling God gives individuals to assume a long-term responsibility for the spiritual growth and maturing of others. Groups need someone with this gift to guide by nurturing, encouraging, teaching, leading and administrating.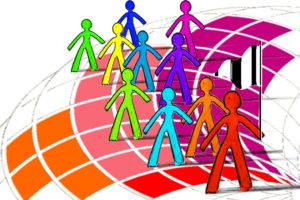 Service ideas: director of relational ministries (care-groups, children's ministry, small groups/home fellowships, men's/women's Bible studies, singles, youth, etc..), head or teaching pastor, elder, mentor/discipleship, overseer of staff, counselor, deacon/deaconess, encourager, implementer, disbursement of resources and supplies, prayer, researcher, new member care, help hotline intervention
Vulnerability of the Spiritual Gift Pastor | Shepherd
All the gifts, talents and abilities that we have can be used negatively.  When the pastor gift is used in a selfish, harsh, over-barring, reckless manner or when it is enabling sin or dysfunctional behavior, it would not be Spirit-led or an expression of love.  This gift is best used when coupled with Service, Helps, Giving, Intercession, Mercy and Hospitality.
For example, someone with the Pastoring gifting could be blessed as a natural problem solver, but in turn could unintentionally become too busy.
Study more:
John 10:11-12 I am the good shepherd. The good shepherd lays down his life for the sheep. 12 The hired hand is not the shepherd and does not own the sheep. So when he sees the wolf coming, he abandons the sheep and runs away. Then the wolf attacks the flock and scatters it.
Ephesians 4:11-14 So Christ himself gave the apostles, the prophets, the evangelists, the pastors and teachers, to equip his people for works of service, so that the body of Christ may be built up until we all reach unity in the faith and in the knowledge of the Son of God and become mature, attaining to the whole measure of the fullness of Christ.
1 Peter 2:25 For "you were like sheep going astray," but now you have returned to the Shepherd and Overseer of your souls.
[spacer height="20px"]
Guidance Spiritual Gifts 
Communication Spiritual Gifts
Navigation Spiritual Gifts
Support Spiritual Gifts
Other Spiritual Gifts
Other Helpful Spiritual Gift Informational Links:
[spacer height="20px"]