Spiritual Gift ADMINISTRATOR | GOVERNMENTS
The Greek word for the Spiritual Gift Administrator| Governments is "diakonia" G1248  or "kybernēsis" G2941.
Definition and Purpose of the Administration | Governments Gift
The Spiritual Gift Administrator is the special ability God gives to efficiently organize and supervise details to create order in tasks and events. Groups need someone with this gift to clearly see the most practical way to accomplish a goal by analyzing all the potential problems, difficulties and risks.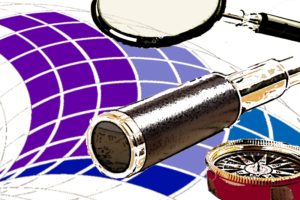 Service ideas:  director of Christian education, staff placement, staff-support, administrative assistant, children's ministry(e.g., camp director, Sunday school overseer, children's coordinator, VBS director), special education coordinator, assessment of Church needs (e.g., receive/organize prayer requests, assign roles for events, organize church events, church communication and activities), organize church service & ministries (e.g., coffee station, communion rotation, church directory, local outreach, logistics of missions and short-term teams, organize meals for sick or new mothers, receiving or sending short-term teams) assist with building committee, donations & financial organization
Vulnerability of the Spiritual Gift Administrator | Governments
All the gifts, talents and abilities that we have can be used negatively.  When administration | Governing is used in a selfish, harsh, over-barring, reckless manner or when it is enabling sin or dysfunctional behavior, it would not be Spirit-led or an expression of love.  This gift is best used when coupled with Faith, Evangelist, Encouragement, Interpretation, Tongues and Miracles.
For example, someone with the Administration gifting could be blessed with a natural hardworking drive towards perfection, but in some instances, may become controlling.
Study more:
Luke 10:40 But Martha was distracted by all the preparations that had to be made. She came to him and asked, "Lord, don't you care that my sister has left me to do the work by myself? Tell her to help me!"
Acts 6:1 In those days when the number of disciples was increasing, the Hellenistic Jews among them complained against the Hebraic Jews because their widows were being overlooked in the daily distribution of food.
Romans 12:7 if it is serving, then serve; if it is teaching, then teach
1 Corinthians 12:21-28 And God has placed in the church first of all apostles, second prophets, third teachers, then miracles, then gifts of healing, of helping, of guidance, and of different kinds of tongues.
[spacer height="20px"]
Guidance Spiritual Gifts 
Communication Spiritual Gifts
Navigation Spiritual Gifts
Support Spiritual Gifts
Other Spiritual Gifts
Other Helpful Spiritual Gift Informational Links:
[spacer height="20px"]