We are wonderfully made by an ever-present God. There is something both comforting, sobering and completely scary about the majesty of God being with us.
Wonderfully Made | Psalms 139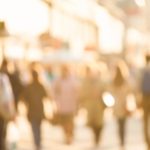 I love reading how King David processed this very reality in Psalms 139.  He recognized that God knew him entirely, including his actions, thoughts and motivations. David meditated on how God was always watching, as if enamored by his every move. Like a friend who can read your mind and finish your sentences, David's Lord thoroughly understood him. Indeed, God went before and after him as if to prepare the way and protect his blind spots.
Even before David was conceived, the Creator carefully designed his form and with immense power brought him into existence.  David responded, "Such [infinite] knowledge is too wonderful for me; it is too high [above me], I cannot reach it" (Ps. 139:6 AMP). God's presence humbled David as he soberly considered the weight of hosting Him at all times in all places. This divine company also invoked a since of confidence.  In verses eight through 11, David spoke of his assurance that God would even go to the darkest place to be with him, lead him and take hold of him.
Soaking in An Eternal Identity
No matter what abundance or despair David was facing, he knew that God's supremacy and sovereignty would not be limited. Like a kid belongs to his daddy, David belonged to God, but in a much more personal and eternal manner. The fact that he was a wealthy king, beloved warrior, successful conqueror, well know musician and much more, all seemed to fade away in the light of this truth.  We can hear him soaking in his identity form the source of life Himself, "For You formed my innermost parts; You knit me [together] in my mother's womb.  I will give thanks and praise to You, for I am fearfully and wonderfully made; Wonderful are Your works, and my soul knows it very well" (Ps. 13:13-14 AMP). David stood tall as he admired God's intricate and skillful masterpiece knowing that he was a work in progress.
A Divine Awakening and Purpose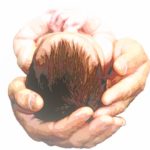 David's love for his Maker propelled him into action.  He knew that God affectionally appointed each day with his good in mind.  David affectionately addressed God: "How precious also are Your thoughts to me, O God! How vast is the sum of them! If I could count them, they would outnumber the sand. When I awake, I am still with You (Ps. 139:17-18 AMP).  His future was before him even, though it had not yet taken shape.
David had a choice to live in light of these truths or completely ignore God all together.  Yet, knowing and meditating on God's character brought him to joyfully and willing push away everything contrary.  His heart started hating the wickedness that distorted God's goodness and he desired to physically remove himself for anything that minimized God's glory.  Then, as if God placed a mirror in front of him, David prayed for his own spiritual freedom.  David unconditionally submitted himself to his King of Kings with a devotion to live in such a way that pleased Him and with a desperation to stay close.
Selah | Stop and Calmly Think About It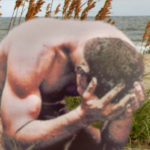 God knows everything and is all-powerful.  He designed us for a particular purpose and has the ultimate authority over us. Yet, He does not force us into His service.  He is a gentleman who wants our hearts more than our labor.  Psalms 139 reflects this very important aspect of our personal interaction with the Creator.  God is always present, available and ready to interact with us.
The second we turn to Him with a genuine heart, we will find Him.  "Search me [thoroughly], O God, and know my heart; Test me and know my anxious thoughts; And see if there is any wicked or hurtful way in me, And lead me in the everlasting way" (Ps. 139:23-24). David's prayer challenges us to dive into His goodness and His unconditional love, with an unconditional surrender.
Surrender Removes Obstacles
As we draw close to the Lord in this manner, our desire to have a deeper friendship with Him will bud new life. This personal connection roots and nourishes us as we experience God's character first hand.  God is continuously calling us to follow Him down the path of eternal life. We must only look to Him and allow the obstacles to be removed.  It is in this place that our story begins to align with our divine destiny and our identity is found in our Heavenly Father.  For we are wonderfully made by an ever-present God.
Continue Reading: Table of Contents  | Start from the beginning | Get Connected
Would you like to be part of the #DivineDestinyDevotedPaths community? Follow us on Facebook and you will be notified when new posts are released. Contact us for more information about internships, the Destiny Assessment and international service projects.