Satan's Agenda | Ocean's Edge Lifestyle
By Melissa New | Ocean's Edge Intern Wouldn't it be nice if everyone would just tell the truth? If the Devil didn't have an agenda? Unfortunately, he does and Satan's Agenda is to do anything that opposes God (1 John 3:8, 2 Corinthians 11:3, John 8:44). I have been realizing this more and more each day and realizing the implication of Satan's Agenda for us is that he wants to deceive and lead us away from God. One of the ways he tries to do this is by false teachers and prophets.
"False Christs and false prophets will appear and perform great signs and wonders that would deceive even the elect, if that were possible." – Matthew 24:24
"Thus says the LORD of hosts, "Do not listen to the words of the prophets who are prophesying to you. They are leading you into futility; They speak a vision of their own imagination, Not from the mouth of the LORD." – Jeremiah 23:16
Ferocious Wolf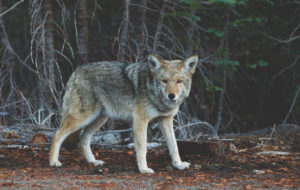 "Watch out for false prophets. They come to you in sheep's clothing, but inwardly they are ferocious wolves" – Matthew 7:15
The way I interpret the last scripture is that this "ferocious wolf" prophet will look like an authentic believer. However, they will not be a messenger of Christ. They will probably even know scripture well! Even the Devil quoted Psalm 91: 11- 12 to Jesus, trying to tempt him:
Then the devil took Jesus to the holy city. He had Jesus stand on the highest point of the temple. "If You are the Son of God," he said, "throw Yourself down. It is written, " 'The Lord will command his angels to take good care of you. They will lift you up in their hands. Then you won't trip over a stone.' " – Matthew 4:5-6
God's Word
So what do we do with this information?
We need to know God's Word like our lives depend on it- because they do. We need to be able to discern Satan's agenda and whether something is Biblical or not. When we know scripture and are lead by the Holy Spirit, we can be confident in our discernment. This is the only way we will be able to obey the following verse:
"Do not believe every spirit, but test the spirits to see whether they are from God. For many false prophets have gone out into the world." – 1 John 4:1