What Is Business As Missions
The OEM Business As Mission Program provides tools for members of the community to learn skills such as marketing, advertisement, web design, and customer service partnered with a biblical foundation on how to conduct business in a God-honoring and missional way.
Business As Missions can mean different things. First, it can mean starting a business as a means of gaining access to a country lacking religious freedom. Secondly, "Gospel Funding" can mean starting a business and giving money to any organization or individual that is working to further the Gospel. Although these may be the most common ways to facilitate funding the spread of the Gospel, they are by no means the only ways to support missions.
The Marketing Edge Program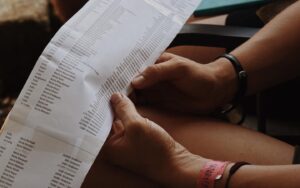 BAM combines classroom-style meetings, mentoring and one-on-one consultations to help facilitate the realization of dreams and goals. Our aim is to positively impact the community and bring others into a deeper knowledge of God and His truth. Our teaching team encourages people to use their skill sets, passions, and talents to reflect God in their profession and life.  The school provides technical training through classes and spiritual lifestyle training. The team also offers practical support and resources.