Recent Posts
Categories
Tags
Partner with The Edge Ministry Base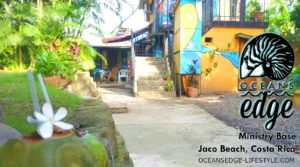 This property has been a beacon of light in Jaco Beach Costa Rica since 2003. We are currently looking for partners that would like to come along side this community center.
To start share the link with your friend
. Then click to read more. Every little bit helps!
The 2 biggest needs are the mortgage (which has to be paid off by July 2017) and a new roof of the living area that hosts the interns and teams.
Together we can accomplish great things! - THANKS for caring!