The Destiny Assessment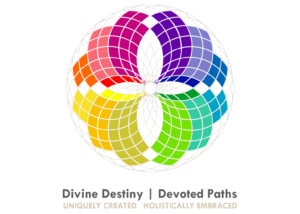 An Inventory of God's Fingerprint on Your Life.
We are so excited to see how God has blessed you with a unique set of gifts and clear calling to be a light in this world. Below you will find a number of questions but relax; this is not a test. Instead it is an inventory of a what God is doing in and through you. The results to your assessment should serve as a tool to help you dream about the positive impact you can make on your world.
Start the Destiny Assessment by telling us a little about yourself.
Let's embrace life together! Connect with us on Facebook to be part of the #divinedestinydevotedpaths community.

Read more about where your Divine Destiny Meets Your Devoted Paths.
Share The Destiny Assessment with your friends and family!