By this we come to know (progressively to recognize, to perceive, to understand) the [essential] love: that He laid down His [own] life for us; and we ought to lay [our] lives down for [those who are our] brothers [[a]in Him]. (1 Jn 3:16 AMP)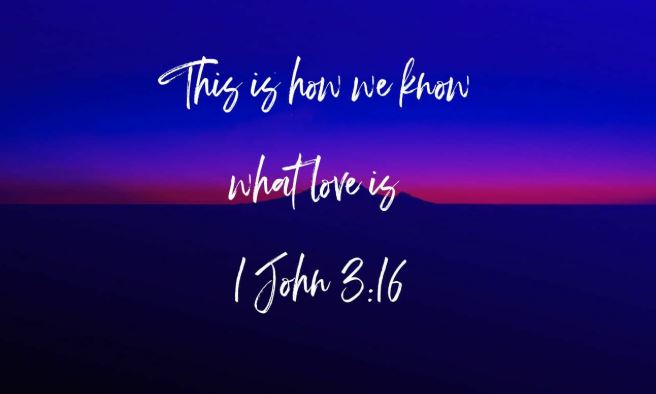 What difference does it make?
God was willing to become a man. The almighty God put his rights aside and limited himself to the world to pursue us. To show his love for us, he became hungry, poor, rejected, and ultimately gave his life for us.
God is love and he loves with unwavering action. His passion for us does not go unexpressed and it is not conveyed cautiously or harshly. He is not in sitting aloof in the heavenly realm, angry that he must put up with us, complaining to the angels about our foolishness and noncompliance. In short, He is not changed by or dependent on us.
Living Loved
I have heard our lives compared to a cup, ever being stuffed, tipped, rattled, and emptied. Others say life is like an account, being spent on our longings and drained by what we must endure. Either way, there is a constant and inevitable filling and draining experienced as we encounter the fullness of each day. This fluctuating void may go unnoticed at times, but it is the gauge that dictates our feelings.
Overflow leads to a contentment, peace, and joy. At half full we are surviving with a lingering heaviness and lack of purpose and on empty life seems to be a very assault to our being. It is the evidence and consequence of being separated from our God who had other plans for us. His desire was and still is for us to enjoy a perpetual surplus. It can be a great motivator to pioneer the intimate depths offered to us by our creator.
There is a sacred space between us and God where His grace and mercy reside and where we can come boldly to his throne. In this place, we are transformed by the righteousness of Christ. Residing here facilitates our perceive and understand the reality that we are loved. The acceptance of this unconditional affection directly and progressively effects our belief that we are who God says we are.
The air we breathe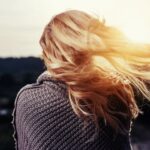 When it comes to spiritual things, we often assume that if God were with us, we would know it. After all, God is so mighty and big. He is essential to our very existence so how do we miss him so easily? Still, it is impossible to go without him. God is always present, always at work to bless us and always communicating with us. Just as we are always consumed by the air we breathe. It would be impossible for us to remove ourselves from its blessing and live. So why does it take something like a cool ocean breeze for us to delight in air?
The abundant life is wrapped up in his mercy toward us and every breath we take a product of his fantastic design. Refusing to enjoy his presence is like telling our eyes to stop seeing color. Such a ridiculous notion is quickly dismissed as impossible because we yield to what cannot be controlled. The scarlet reds, vivid yellows and deep blues are admitted into our minds without permission. In the same way our lungs demand the life giving intake of air without much thought.
Access granted
God remains constant and we are living in the overflow of his love. He has not disowned us. Instead, we have his attention and enjoy his gracious blessings. But what difference does that make? Well, that is up to us. Much of the communication between us and God will go unrecognized unless we tune our hearts to his frequency.
Daily we have the choice to be enamored by his love notes. We can meditate on the work of his creation and allow feelings of appreciation and pleasure to arouse. Humbly, we can receive his warnings and heed his guidance. It is our choice to be present with him in this sacred space.
Our access to gain an experiential knowledge of God's gentle, yet passionate and powerful love has been granted. Regardless of how we may feel we are not alone. We don't have to ask God to show up, speak up or pay attention. Instead, we are encouraged to be self-aware, intentional and enjoy God's sacrificial love in a way that changes us.