Surrendering Dreams and Plans
Growing up in the Western World you are taught that you should have a plan for your life. Not only should you have a plan, but you should probably have a couple in case the first one doesn't work out. You should have a dream, and a backup plan. On top of that, your backup plan should probably have a backup plan. Disciplined and steadfast pursuit of your dreams and plans will lead to true happiness and fulfillment……except this isn't always the result.
So what if you tried something different? What would happen if you completely surrendered the dreams and plans you have for your life, to the plans God has for your life? While on a three month mission trip to Jaco at the beginning of this year, that question slapped me across the face.
 Since I Can Remember… 
Ever since I can remember I have wanted to be a firefighter. I have gone above and beyond to make this dream a reality. During my sophomore year of college I went to EMT school at night, on top of my everyday classes. Shortly after completing my EMT certification, I was hired onto the local on call fire company. I then attended the fire academy on the weekends while still in school. At Just 20 years of age, I fought my first fire.
I had a dream and nothing had or ever was going to get in the way of it. What I didn't realize was that I was so caught up in the pursuit of this dream, that I had forgotten to include the Creator of the universe in the process.
What About All the Hard Work I've Done
So you can see that it came as a shock to me when I started to feel a push from the Lord to quit my job, and put my pursuit of a full time firefighting position on hold indefinitely to go into full time ministry. I fought and fought this push for almost 2 months. I was happier than I had ever been in my life and loved what I was doing, but I still couldn't surrender. Full time ministry didn't line up with my plan! What about all the hard work I've done?!
But the Lord told me over and over again to trust him. Finally I gave in. I broke down and cried tears of happiness for the first time in my life. Happiness that didn't come from surrendering my dreams, but from who I was surrendering them to.
Proverbs 19: 21
"Many are the plans in a person's heart, but it is the Lord's purpose that prevails"
Disciplined and Steadfast Pursuit of the Lord
Since fully surrendering I have learned that It isn't disciplined and steadfast pursuit of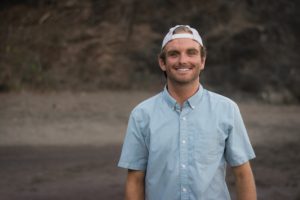 your dreams and plans that lead to true happiness and fulfillment. These things come from disciplined and steadfast pursuit of the Lord and what he has for your life.