Life is full of spiritual shifts. It is so easy to be lullabied to a spiritual slumber. Complacency silently creeps into the brightest areas of my heart without much accountability from this world. As I nod off, the definition of truth seems to separate itself from God's goodness. The temptation to yield to my own desires starts sounding like a beautiful life-giving song and the most reasonable action plan. Yet still, in the faint distance, my spirit cries out for more.
Will today quietly pass as mundane as the one before, devoid of meaningful, transforming power? Do I need to try harder? Will assigning fault help? I could easily condemn myself, the church or better the world to feel personally justified. Deep within, my heart hungers, even aches for God's supernatural power to break through all the worldly logic, watered-down religion and dry efforts to be right.
Spiritual Vacation Mode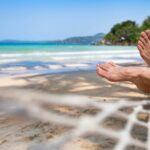 Though my mind and body easily comply with this blissful spiritual vacation mode, there is noticeably something missing. All blessing, honor and glory begs for the one true God who alone is worthy of praise. I long for the season where my heart and mind remain in perfect alignment with my spirit who cries out to God declaring "Nothing else will do!"
With humility, I remember the biblical calling to recklessly abandon all this toiling and counterfeit forms of life. It is for freedom that I fully submit. I resist my desire to drive God according to my will. I repent for the ways that I attempted to fit His word in my comfort zone. Because of His kindness and faithfulness, I unconditionally surrender to the Holy Spirit's leading. Yes, He is worthy of all that He asks for, no matter what the circumstances may be.
The Walls of Jericho
It is time to strip off all religious strategies and self-righteous labor.  These only lead to a hardened heart and shame.  Instead God calls us to walk WITH him.  This personal connection has the power to break down the walls that separate us from Him.  In doubt I step out in obedience, yet in love I am assured. My help comes from my God who is madly in love with me. 
As the walls tumble down, my heart softens, and my spirit is prostrate within me with reverence. God is my redeemer. He is my perfect heavenly father who promises to never leave me alone. Despite my wavering, His character remains unchanged.
May my spirit shift continually closer to my redeemer who never stops speaking life over me! And if you are His, may you declare the same.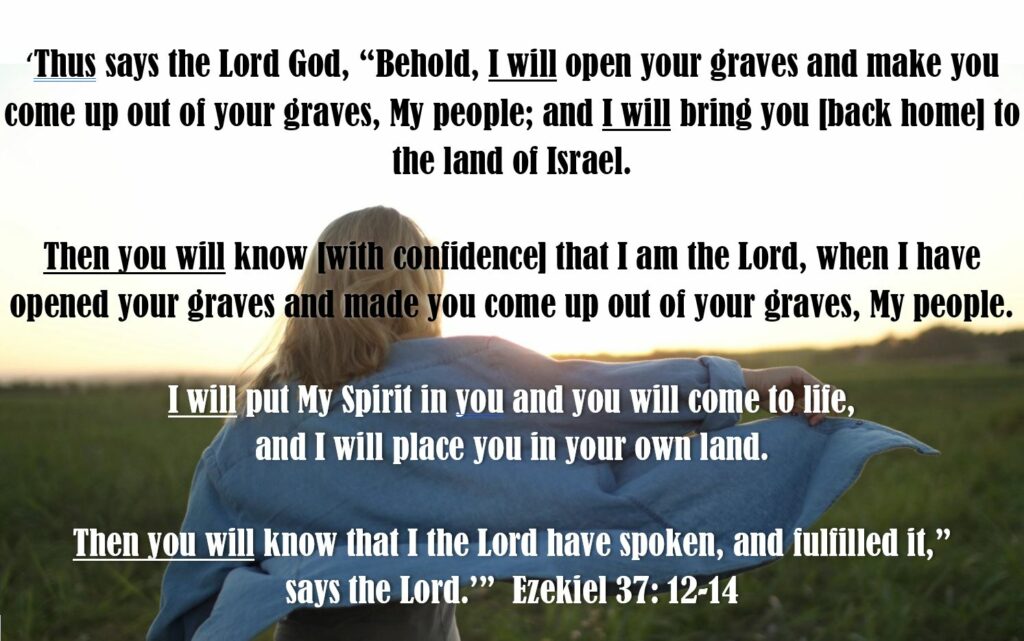 'Thus says the Lord God, "Behold, I will open your graves and make you come up out of your graves, My people; and I will bring you [back home] to the land of Israel. Then you will know [with confidence] that I am the Lord, when I have opened your graves and made you come up out of your graves, My people. I will put My Spirit in you and you will come to life, and I will place you in your own land. Then you will know that I the Lord have spoken, and fulfilled it," says the Lord.'"  Ezekiel 37: 12-14