Spiritual Gift Wisdom
The Greek work used for the spiritual gift of wisdom is "Sophia" G4678 or "Sophos" G4680.
Definition and Purpose of the Wisdom Gift
The special ability that God gives to certain members of the body of Christ to know the mind of the Holy Spirit and to receive insight into how to best apply knowledge to specific needs arising in the body of Christ. Groups need someone with this gift to keep the body of believers aligned with the truth and direction of the Holy Spirit. This person constantly reevaluates the work to ensure that there is fruit being produced.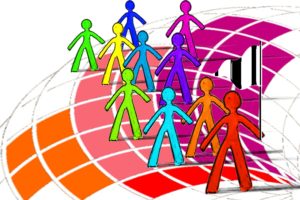 Service ideas: big picture planning and development committees, support group leader, ministry leadership teams, Bible study group leader, elder, mentor/discipleship, counselor, leadership training, conflict resolution, church accountability
Vulnerability of Wisdom
All the gifts, talents and abilities that we have can be used negatively.  When wisdom is used in a selfish, harsh, over-barring, reckless manner or when it is enabling sin or dysfunctional behavior, it would not be Spirit-led or an expression of love.  This gift is best used when coupled with Service, Helps, Giving, Intercession, Mercy and Hospitality.
For example, someone with the Wisdom gifting could be blessed with natural confidence, but if they do not perform in humility can unintentionally become cocky and insensitive.
Study more:
Acts 6:3 Brothers and sisters, choose seven men from among you who are known to be full of the Spirit and wisdom. We will turn this responsibility over to them
Acts 6:10 But they could not stand up against the wisdom the Spirit gave him as he spoke.
1 Corinthians 2:1-7 And so it was with me, brothers and sisters. When I came to you, I did not come with eloquence or human wisdom as I proclaimed to you the testimony about God. For I resolved to know nothing while I was with you except Jesus Christ and him crucified. I came to you in weakness with great fear and trembling. My message and my preaching were not with wise and persuasive words, but with a demonstration of the Spirit's power, so that your faith might not rest on human wisdom, but on God's power. We do, however, speak a message of wisdom among the mature, but not the wisdom of this age or of the rulers of this age, who are coming to nothing. No, we declare God's wisdom, a mystery that has been hidden and that God destined for our glory before time began.
1 Corinthians 2:13 This is what we speak, not in words taught us by human wisdom but in words taught by the Spirit, explaining spiritual realities with Spirit-taught words.
1 Corinthians 12:8 To one there is given through the Spirit a message of wisdom, to another a message of knowledge by means of the same Spirit,
James 1:5-6 If any of you lacks wisdom, you should ask God, who gives generously to all without finding fault, and it will be given to you. 6 But when you ask, you must believe and not doubt, because the one who doubts is like a wave of the sea, blown and tossed by the wind.
2 Peter 3:15-16 Bear in mind that our Lord's patience means salvation, just as our dear brother Paul also wrote you with the wisdom that God gave him. 16 He writes the same way in all his letters, speaking in them of these matters. His letters contain some things that are hard to understand, which ignorant and unstable people distort, as they do the other Scriptures, to their own destruction.
[spacer height="20px"]
Guidance Spiritual Gifts 
Communication Spiritual Gifts
Navigation Spiritual Gifts
Support Spiritual Gifts
Other Spiritual Gifts
Other Helpful Spiritual Gift Informational Links:
[spacer height="20px"]