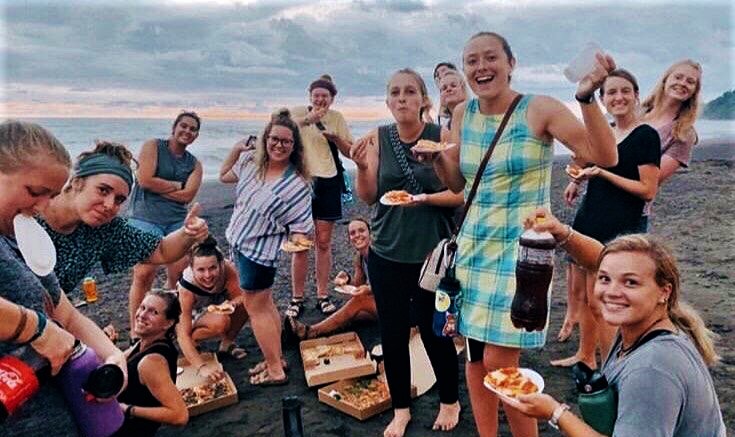 Costa Rica Short-term Missions Teams & Individual Service Trips:
The OEM Missions Program aims to give individuals and groups cross-culture ministry opportunities and to promote missions as a lifestyle as they use their God-given gifts and passions. Our goal is to encourage others to impact the nations and foster growth of a cultural, spiritual, and global perspective which glorifies God. The program supports ministries such as: outreach to youth, prenatal care, nursing home visits, homeless, orphanage camps, community clean-up, facilitating and participating in church events and construction projects.
Celebrations: We have been getting WAY more organized with a new OneNote system on its way! This year, 10 missions teams served; just under 200 individuals were hosted and OE facilitated their ministry time in Jaco.
Goals/Needs: We have been transferring information over to a new organizational system, and I think we are on the tail end of that process. Once that is completed, we want to add forms online to make the website easier to navigate and have all the information available to potential teams. We would also like to create a system to reach out to teams that have come in years past and send an email seeing if they would be interested in another trip with us to continue to build relationships/partnerships.

Supported Ministries:
Relational committee focused on offering emotional, spiritual and physical support to the approved supporting programs, groups and organizations, aiming to have a positive impact on the community by connecting volunteers with their needs.
Celebrations: This year we have been able to support: Centro Prenatal, Horizon Church, Invu Park & Kids Club, Radical, OE outreach programs, Muni Projects (School Supplies for Playa Azul, Playa Azul Park), Jaco Chamber (light poles, beach clean ups, surf contest support), Centro Civico (Murals & Skate contest, beautification project), Homeless feeding, Sex Trade Outreach & Prayer Walks, El Salvador Corazones Solidarios, Nosara Surf Club, Grecia Orphanage.
Brittany is doing a lot and keeping us organized! The missions teams give an incredible amount of resources and energy to do this work. It has been a blessing to pour into the long term workers, the local & international needs.
Goals/Needs: The continued development of the system balances the needs of the missions teams and empowerment of international ministries by checking in on their needs, and asking how we can be praying for them. We'd love to use those prayer requests and have those that are serving them (like teams) to be praying those specific prayers for the ministry with which they are working. This means a system where Brittany receives the prayer requests from the ministries and we can pass those on to the teams working with them. The teams serving with the ministry is intentional to look for prayer requests or ask the ministry and to bring it back to the group to consciously be praying. Our goal is to encourage and to empower the long-term programs and ministries.
Training & Mentoring Program:
This OEM Mentoring Program provides an opportunity for mature members of the body of Christ to come alongside, disciple and pour into their mentees. We aim to facilitate and encourage personal and spiritual growth in interns, long-term mission teams, and OEM Business and Art School participants. Our goal is to come alongside others with a desire to embrace their God-given destiny and live the abundant life they were uniquely created for. We do this through regular group or individual meetings focused on spiritual lifestyle training, biblical education and accountability.
Celebrations: We have been doing a lot of mentoring with all the World Race teams. Our mentor program is growing; we have new mentors coming in this next quarter. It has also been a good opportunity to connect with people one-on-one. I know one of the previous groups kept saying how grateful they were for being poured into and that really means a lot to them. God has been working a lot through that more intimate connection and relationships built with people.  We served 90 people this past year through the mentoring program.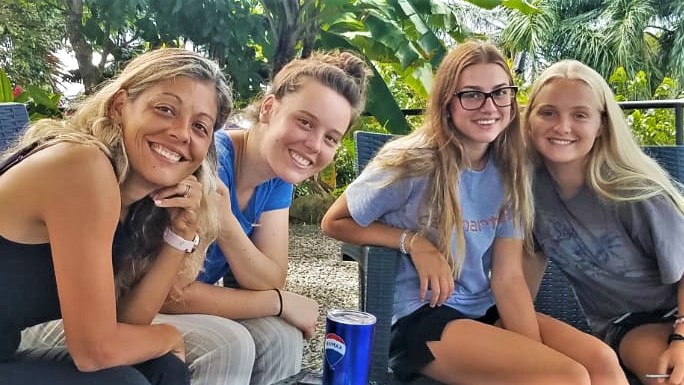 Internship Program:
The OEM Internship Program provides an opportunity for individuals to serve alongside the Ocean's Edge team and supported ministries in a cross-cultural setting. The interns will be given an opportunity to use their God-given gifts to pour into and help meet needs in different types of ministries and projects. Each internship is individually designed, and each intern is matched with a mentor. Our goal is to facilitate, train and mobilize others to live the abundant life through a missional lifestyle.
Celebrations: We are currently working through the application process for an individual, which is exciting! Additionally, we now have rooms available to accommodate future interns.
Goals/Needs: Interested in creating a training for longer-term teams that addresses "What is Missions?" or "What is Truth?" series to disciple teams.
Divine Destiny Program:
The Divine Destiny Program includes the Divine Destiny Assessment and the Devoted Paths Training.  It aims to facilitate, train and mobilize others to a missional lifestyle as they identify and use their own natural tendencies, traits and spiritual gifts to love God and love others.  Our desire is to advocate unity in the body of Christ through recognizing and honoring God's creative differences in each other as we work together to be a light in the world.
Celebrations: The Assessment is a valuable tool because it gets people excited about who they are.  We have been able to empower each person who has come here to serve by helping them understand the way God has created each of them to shine and impact the world for Him.
Goals/Needs: We would like to develop a phone application for the assessment and automate the results.
–We had approximately 200 people take the Destiny Assessment, many of whom took it as they served here but many others were located around the world.
Prayer Requests:
That God moves in and through the different Missions programs. 
That the body of Christ is mobilized.
That we can live within the balance of hosting teams and managing our own lives to avoid burnout – boundaries are key!
For a staff leader dedicated to working with the missions teams and logistics.
PRAYING for teams to partner with us this next year!