Living in Obedience
2018! Once again, 2018! I cannot believe that we are entering into a year that marks 11 years since I got my license, 9 years since I graduated high school, and 5 years since I graduated college. It seems that time truly flies. Over the years I have been extremely blessed to see God work in that time and experience so much with the lord in the last 11 years. God has taught me obedience in accepting everything that He has placed in front of me, most of the time I have not known why or what the overall plan would be. Every time I say yes God reveals a little more of how incapable I am of planning my whole life, because God puts together my plans with such perfection I don't know why I am always surprised when they connect and make so much sense.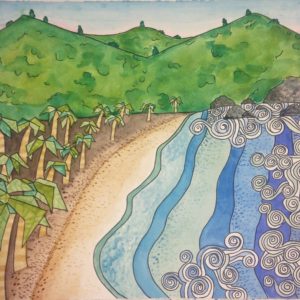 The first major step of obedience was deciding to major in Studio Art for my Bachelors. This decision, while God had orchestrated so perfectly, was a bizarre decision to almost everyone else in my life, including me. I never studied art, I was not in art classes in high school, I'd never done a painting, I never took much interest in art besides pencil doodles and drawing occasionally growing up. I never thought I would set a "career path" in it. BUT God had a plan. So, I majored in Art.
The second major obedience was saying yes to attending and then very immediately being put into a leadership position of an International ministry on campus. I had never had much exposure to international people, never been outside of the USA, and hardly even been outside of Texas, but God had a plan. I very shortly fell in love with international students and peoples and countries and decided that I had to be an international missionary- which I had no knowledge of, I had never even been on a mission trip.  Yet, God's plan was in the works. I went on my first mission trip to North Africa for 3 months and I fell in love. I continued very actively working in the mission field, and got involved with the mission agency Adventures in Missions which led to the World Race.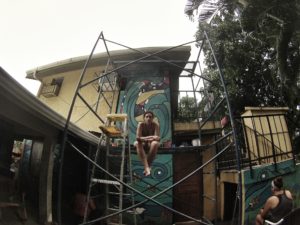 The third if you hadn't guessed it was the Race. The World Race is a year long mission trip travelling to 11 different countries. I originally wanted to go on the race to decide what part of the world I wanted to live and be a missionary-by the time I left for the race I had completely forgot that reason, but God had a plan and reminded me when I was in the last month of my Race and God spoke and called me to move to Costa Rica.
Moving to Costa Rica to do ART MINISTRY and use design, creativity, and entrepreneurship to enhance technical skills of locals felt so normal, but when I look back at how I ended up here… GUYS! You have to understand that I never planned any of this! I never ever could have envisioned this life or set up the plan for me ending up here. I didn't do anything except realize what God was wanting me to do and say YES to it! The last two years have been living in obedience, not knowing the plan but knowing that God always places what's next in front of me, but God has a plan, and has giving me a large glimpse of it, and like always the next thing reveals how god has knitted together all the rest.
My next step in obedience for 2018 involves a bigger vision then the lord has yet to reveal to me. I will be in Costa Rica for 6 more months and then I will be moving back to the states to get my Masters in Architecture! It seems like its out of nowhere I know, but this has always been apart of Gods plan, and after seeing how God always knits everything together with perfect stitches… I am trusting him completely. Did I mention that I was originally going to get my bachelors in architecture, but it wasn't time, God placed everything in order at perfect timing, gave me small glimpses of the plan, and now again he has connected them and revealed a huge beautiful plan that I only need to say yes.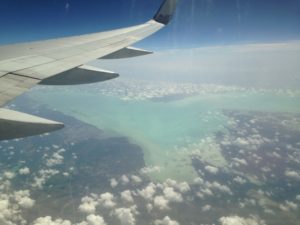 I am so excited to enter in to this new stage and exciting plan that God has, but I am also very somber to realize that I am leaving Costa Rica for this stage. I love this country and I love my community here, and it will be very painful to leave. I will continue to be apart of Oceans Edge, doing what I can from the states, and will continue to visit Jaco as often as I am capable.  With my 6 months' notice God has given me the okay and permission to raise financial support for my remaining time here, so I can fully focus on ministry here for the next 6 months and really get to work on finishing and settling my place in the ministry so I don't leave a hole when I embark. I have established a budget of what I will need for my remaining time here which is $5000 to get me through till the end of June. I am praying for monthly and one-time donors to reach my goal of $5000 and would really love your prayer and consideration in partnering with me.
Exciting news, we just signed our Association papers so Ocean Edge is an official association of Costa Rica and we are certified with Joy to the World to receive tax-deductible donations!! So, if you would like to donate you can get tax free! If you would like more information, would like to see my budget for the next 5 ½ months or hear the rest of the plan God revealed to me please email me at carlitorti@gmail.com or directly contact through our ministry website here. Thank you so much for reading what God is doing in my life and PLEASE PLEASE PLEASE be praying for me, Jaco, and our many ministries here.