Jaco Kid's Club | Horizon Church
By Melissa New | Ocean's Edge Intern. Jaco Kid's Club is a ministry outreach put on by Horizon Church every Saturday morning. At 10am, as many as 40 Children (and sometimes their mothers) meet us at a park where we play a game, read a bible story and do a paper craft. At the very end, each child receives a bag of beans and rice to take home to their family. Jaco Kid's Club is just one of the ways we have been able to make and maintain relationships with a lot of the local Tico youth. It's an interesting concept that once we get the "in" with one kid, we can easily find favor with the rest of their crew.
Costa Rica Ministry Outreach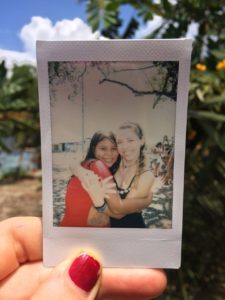 A few Friday nights ago, Kyle, Jordan and I went to Iglesia Radical (a Spanish-speaking church) with a few local 16-year-olds that we befriended and had been spending time with. One of the 16 year olds, *Isabella, invited us to meet her family afterwards and we readily accepted the offer.
As we approached her house on our bikes, a ton of kids came running out of their homes, eager to meet the random Gringos in their street. It was so cool to see the trust these kids gave us as they all begged to ride on our handlebars and the back of our bikes. 10-year-old Daniella* (Isabella's younger sister) and 9-year-old Sara* were two of these kids and now whenever I see them at the Jaco Kid's Club, they sprint towards me and temporarily attach themselves to some part of my body and my heart melts.
Jaco Kid's Club | Opening Doors
As a result of the relationships I've built in Jaco Kid's Club, I've had been blessed with so many new friendships and opportunities. Last Saturday I invited Sara to come to Iglesia Radical with us, and she excitedly accepted the invitation. Her older sister Isabella wasn't too happy about it, as she doesn't want her "annoying" little sister to come with, but hopefully in time she will enjoy bringing her along.