Jaco Casafe | Surf Ministry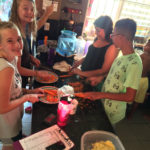 By Melissa New | Ocean's Edge Intern.One of my favorite ministries to serve with is Jaco Casafe. 26-year-old Lisa started this ministry four years ago when she first came to Jacó with YWAM (Youth With A Mission). Her heart broke for the children she witnessed around Jacó and God gave her a vision for Casafe. Jaco Casafe provides a positive, Christ-centered atmosphere for kids to experience a loving community. In addition, the children learn computer skills, English, surfing and receive homework help.
Family-Dinner Night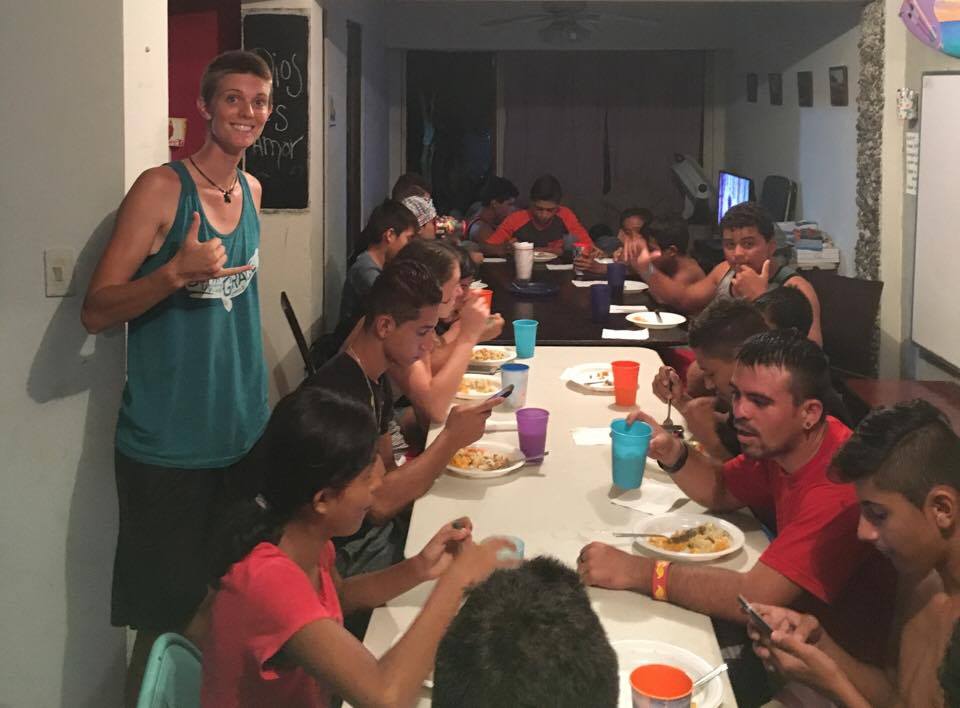 This week we were able to assist Lisa and the kids Bible study night. On Wednesdays, Jaco Casafe usually "opens" around 5pm for an hour of swimming and surfing. When the hour is up, Lisa calls them in for snack and begins a Bible study (in Spanish) soon after. The house is typically open for three hours and "closes" at 6pm. This week was a bit different and was open for an addition two hours because it was "Family-Dinner Night". Lisa does this once a month where she and the kids cook a meal together and watch a movie after. Lisa makes a list of food needed for the meal, and the youth sign up to bring something.
Movie Time
I noticed during the movie, one of the teenage girls was sitting on a couch in the next room, listening to her music alone so I sat down next to her. She told me she had already seen the movie and didn't want to see it again, so we began to chat through broken Spanish. I knew she was trying to learn English, so we picked up a "Where Is Waldo" book and she read the English captions while I listened carefully and corrected her English pronunciation. After the English book, she picked up a Spanish devotional book and had me read it and she corrected my Spanish pronunciation. I'm excited to see our friendship will grow!