The Edge Ministry Base | March 2018 Update
Get ready!  The March 2018 update is full of some awesome surprises and progress.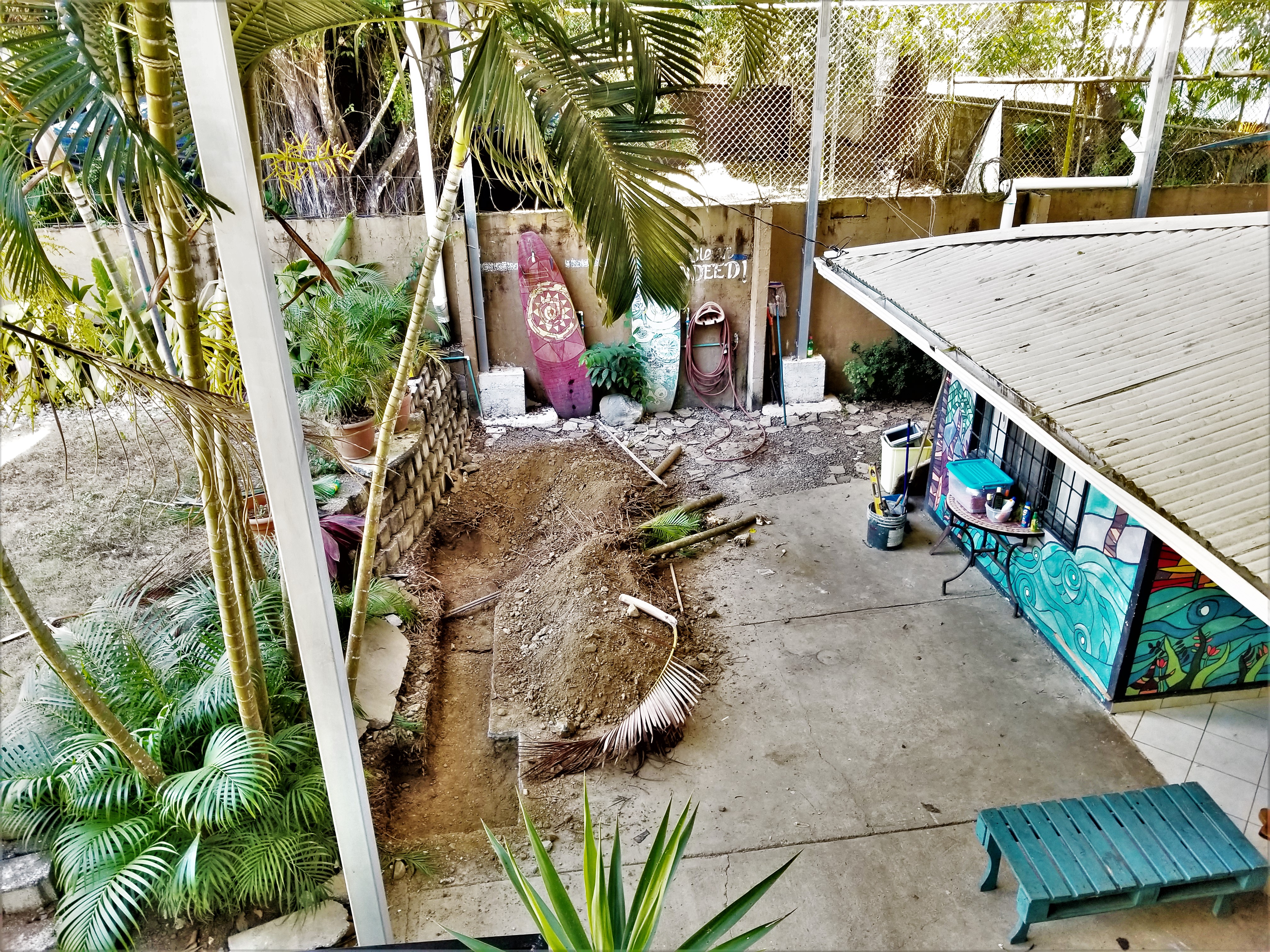 Master Plan Needed!
For a long time we have been working off a concept as funds came in.  That meant that each phase had its own plan but without the mechanical details of how it would all fit into the overall vision.  Two years ago we received a quote that the overall construction would cost us an estimated:
$250k total construction cost
$10k extra for the master plan
It was a hard decision to make but we resolved to finish phase II and start raising the funds for the master plan.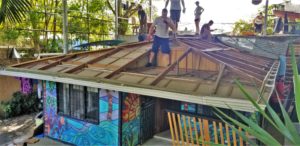 So here we are in March 2018.  We have some like-minded friends that own a well known development group (www.jacodesarrollos.com) so we contacted them to give us a second quote.  In the end, they blesses us with an unexpected discount.  The finial estimated cost is:
$220k total construction cost remaining
$4235 for the master plan!!!!  Can we stop and do a happy dance!  I did!  This is less than 50% of what we thought we would have to pay.  Praise God!
Phase III of The Living Space |  The old has gone!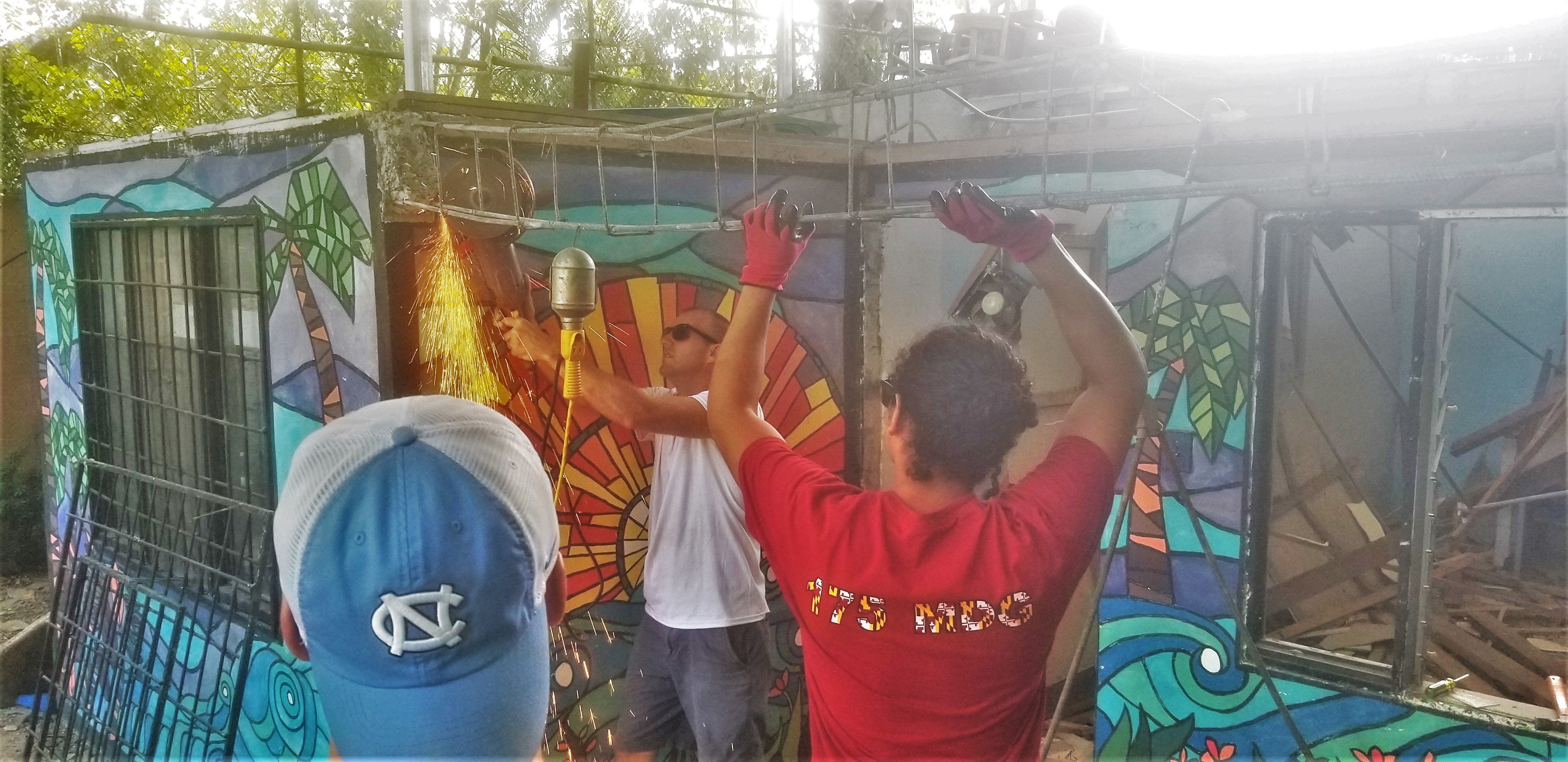 The metal structure of the second floor has been started. This will be the support for the NEW west wind of the Edge which will include 4 NEW intern apartments. The welder will be finished with his part in 3 weeks. 
The old roofs covering the original house and "castle" upstairs have been completely removed!  Thanks to the CIU team, another missions team and local helpers it only took one day for them to bust that job clear out of the water.  The volunteer demo team saved us both time and money, launching us into full blown progress mode.  This was a very special moment for us all because it was the last of the old construction that needed to be removed.  The old is gone!  The new is coming!
The concrete to level the first floor has been almost completed.  This will be the space for the community kitchen and living area.  Thanks to the small group "working" vacationers that made this possible.


The completion of the castle and extra room on the second floor East Wing has been started and needs to be complete by the 31st of this month!!!!  How is that for a deadline?  This area will house 4 people from our next missions team arriving on the 31st.
Phase III Budget
Project
Total $USD
East Wing Castle (level 2: 1 bedroom, loft, bathroom & kitchen)

Labor (estimated)

Material

2000

1500

$3500

In progress
West Wing Intern Housing (level 2: 4 apartments)

Welder labor

Grey work labor for walls

Material for new walls

3637

8000

6313

$17950

In progress

Master Plan
4235
in progress

Septic Treatment Plant

System

Labor (Estimated

25000

5000

30000

no started

Permits (estimated)

treatment plant

building

1500

3000

$4500

in progress

Community area floor

Material

Labor

652.15

200

852.15

In Progress
TOTAL
61,037.15
Raised
9837.7
Needed
51199.45