This Costa Rica business school offers training with an eternal purpose!
Find Your Hope and Future in Costa Rica and beyond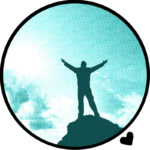 Are you searching for your purpose? Have you dreamed of a future where your unique gifting, vision, and talents come together in success? This Costa Rica business school and training may be the next step.  In Jeremiah 29:11 God says "For I know the plans I have for you. They are plans for good and not disaster, to give you a future and hope." If we build our future and our businesses on the promises of the Lord, we have a solid rock as our foundation.
Business as a Ministry Lifestyle
Our goal at Oceans Edge is to transform lives worldwide by offering holistic biblical training and mentoring to help others create and maintain a ministry lifestyle. The business world holds tremendous ministry opportunity; you can shine your light as you press into the future that God has already promised!
Costa Rica Business Classes at The Edge
CAREER
The Edge is located 600 meters from POPS in Jaco Beach. You will learn about the unique fingerprint that God has created in you through the Destiny Personality Profile Assessment. As we explore your gifts and talents you will also learn how to resolve conflict with those who were created differently than you. This info will be invaluable in your current and future work environment and business.
Business as Missions in Costa Rica
We will also focus of the concept of missions in business. It is important to understand our Creator's purpose for prospering his children and how we can use our business to bring glory to him. You will also learn the biblical foundations of finance and how to steward everything that you have been trusted with.
Business Marketing and Website 101
Finally, we will explore website creation and marketing methods to give you an edge. Advertising is an excellent way to showcase your business and light as you pursue the promises of God's Kingdom. Your hope and future are calling; it's time to walk in the purpose that was created for you before the foundations of the world.
Get notification for Future events and classes | Sign Up Today: